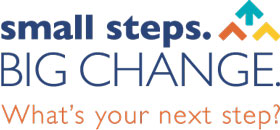 One-on-One Support
Achieving your health goals can be easier with support. Our board-certified health coaches work with members one-on-one. Your coach learns about your challenges and desires for your health, helps you set goals, and makes an action plan to help you get there.
Our coaches help many members with fitness, quitting smoking, nutrition, stress management, and weight loss.
They can guide you to eat a healthier diet, reduce your need for medications, exercise more, and make other changes to improve your health. By providing structure, encouragement, and education, a health coach can make the difference between wishing for success and achieving it.
When you work with a health coach, you can expect them to:
Help you identify health goals
Work with you to create a customized action plan
Hold coaching sessions with you over the phone on your schedule
Give you resources and motivation to stay on track
Ready to make changes? Take the small step of reaching out to a health coach.
Call: 800-957-9760
(Please do not send any personal health information by email.)

You can opt out of Care Management services at any time by contacting us at 800-557-6919 or caremanagement@jhhc.com.