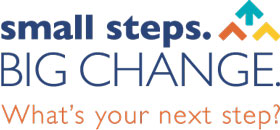 Taking Control of Your Health
It can be overwhelming to manage all of your health needs. If you need help with this, ask for a care manager. Care managers are nurses and social workers who can teach you more about your conditions and how to manage them. They work with all of the providers in your care team. They advocate for you to help you achieve your best health.
You, your care manager, and your health care providers can collaborate to improve your health by:
Determining your personal needs and wellness
Building your skills to help you better manage your conditions
Helping with referrals to specialists
Managing the supplies and services you need for your health care
Work with a care manager if you:
Have a chronic health condition like diabetes, hypertension, or COPD
Have a high-risk pregnancy
Are ending a hospital stay
Want help with advance care planning
Preventive Health
Collaborate with us to avoid complications and stay healthy. We will remind you of services you need and give you information that you can trust. We may also set you up with a care manager, who can teach you about a new diagnosis, guide you to make the most of your plan, and work with all of your providers.
Transition of Care
When you experience a change to your health — such as an injury, a hospital stay, or a new long-term treatment — we are here for you. We help you adjust to these changes, support you with specific needs, and guide you back to your best health.
Complex Care
We can guide you to manage your chronic conditions and make it easier for you to focus on your health. We work with you one-on-one, help coordinate your care, and collaborate with your providers to make sure you understand and know how to take the best possible care of your conditions.
Behavioral Health
Your mental wellness is vital. If you struggle with anxiety, depression, or other mental health conditions, our behavioral health care managers can help support you. You can also come to us for challenges with substance abuse. We want to help you take steps toward wellness. Working with us, you'll receive at-home support or phone calls, care coordination between all of your providers, and other resources that may supplement your treatment.
We're ready to help if you're ready to talk. Call the Johns Hopkins USFHP care team.
If you think you may benefit from these services and would like to refer yourself, or if you have any questions, contact the Care Management Department.
Monday – Friday, 8:00 am – 5:00 pm
(Please do not send any personal health information by email.)