Member Handbook
Refer to your member handbook to understand the best way to take advantage of the services and benefits of Johns Hopkins USFHP.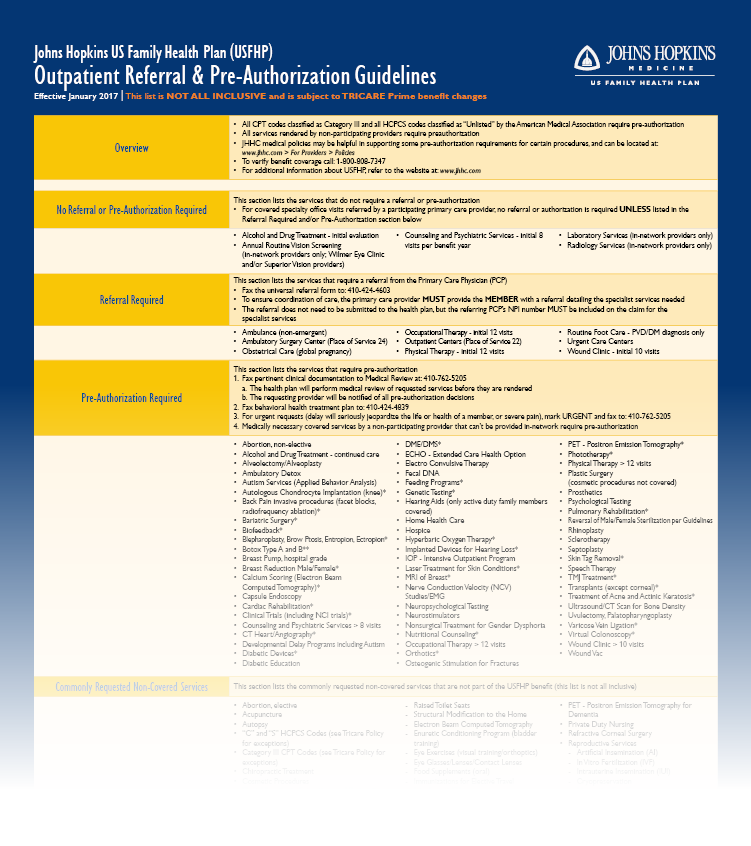 Outpatient Referral Guide
These guidelines explain to providers the referral and pre-authorization status of outpatient services. You can refer to it for a basic understanding of what to expect when you receive certain outpatient services.