Making Members Happy
Johns Hopkins USFHP values our members and their opinions. Each year, we survey a random sample of our members using the Consumer Assessment of Healthcare Providers and Systems (CAHPS®) 5.0 survey tool. In this survey, members rate our plan in the following areas:
Getting needed care
Customer service
Rating of health care
Rating of personal doctor
Rating of health plan
Getting care quickly
Coordination of care
Claims processing
Rating of specialist
Health Coach Program Helps USFHP Member Lose Weight, Cut Diabetes Medications in Half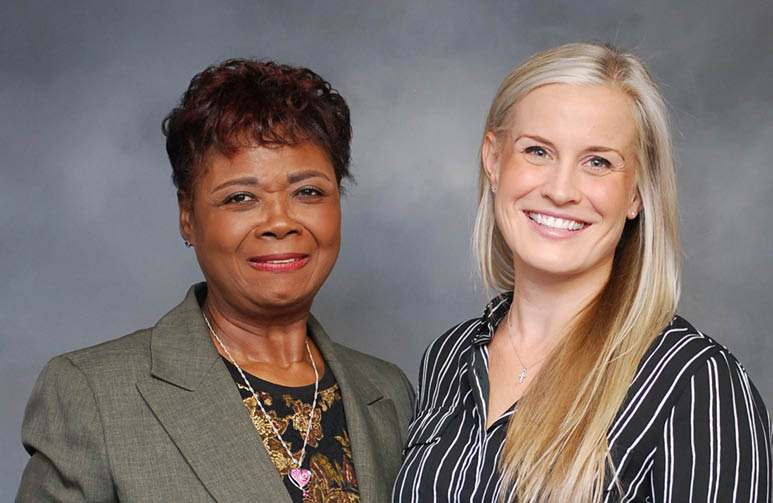 Johns Hopkins US Family Health Plan member Mary Jones had a frightening message from her doctor: if she didn't lose weight, she would die. Jones, a diabetes patient, had been trying unsuccessfully to lose weight on her own. A devout Christian, she prayed for help.
A few days later, she received a call from Courtney Nelson, a Johns Hopkins USFHP health coach. Mary saw Courtney's call as the answer to her prayers.
"She was an angel that God sent to help me out," said Mary, now nearly 50 pounds healthier since that first phone call.
Mary identified her faith and her connection to family as strong motivators for her health journey. She was also aware of her weaknesses- a tendency to overeat when stressed, and an extreme fondness for sweets. Courtney incorporated this information into her plan for Mary.
During their year of monthly phone calls, Courtney channeled Jones's motivation into setting small goals that Mary deemed achievable. The two worked together as a team on a journey.
"We don't tell people what to do," Courtney said. "We're not here to judge. It's more about empowering you to figure out why these changes are important in your life, and making you feel supported and motivated and energized."
Mary recalled a large, tempting cupcake on a friend's table that catalyzed a breakthrough for her.
"The cupcake was the most beautiful thing I had ever seen, and I wanted that cupcake!" Mary said.
But she happened to be on the phone with Courtney at the time, who talked her out of eating the cupcake. Since then, Mary has cut almost all sugar out of her diet. Also, when she joined her church for their annual January fast from meat and sweets, Mary wondered if she could give up meat entirely. Courtney sent Mary recipes with ingredients that could substitute for meat, including tofu, which Mary discovered she loves. She is now completely vegetarian.
With the help of Courtney's gentle encouragement, the results were incredible. Mary reduced her weight from about 230 pounds to 172 within a year, reduced her diabetes medications by half, and was able to stop taking medication for high blood pressure. Her energy levels have skyrocketed. Her goal is to weigh 160 and be medication-free. She has continued to eat well, increase her exercise, and practice the healthy habits she learned with Courtney.
"Courtney was my sweetheart," Mary said. "She helped me and the program really works. So if it can work for me, it can work for anybody."
If Courtney or another Johns Hopkins USFHP health coach could help you reach your wellness goals, please call: 800-957-9760, or email: healthcoach@jhhc.com.