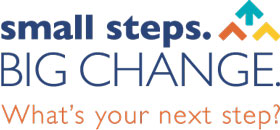 Have a Healthy Pregnancy
Here at Johns Hopkins USFHP, we know how exciting—and overwhelming—pregnancy can be. Through our care management program, we give extra support to moms-to-be through every stage of the journey. After your child is born, USFHP will ensure that your child is cared for when they have additional needs through adulthood.
We give all pregnant moms educational materials to teach you how to stay healthy every step of the way.
We also give you reminders for all of the appointments you need, and offer support after your child is born.
If your pregnancy is high-risk, a USFHP care manager will partner with you throughout your pregnancy and postpartum period. Our care managers collaborate with everyone on your care team, answer your questions, help you schedule appointments, and make sure you're meeting all of your personal health needs, such as good nutrition and exercise.
NICU Support
If your baby is admitted to the NICU, we ensure that you know what's going on with your child's treatment and are prepared to care for them after they come home. We work with all of your child's providers, give you educational materials, show you how to use your benefits, and—if needed—connect you with special equipment, in-home care, or other resources.
Support for Children
After your baby is born, USFHP will help make sure your child's additional health needs are taken care of into their adulthood. We can help you and your child manage any conditions your child may have. If needed, a care manager can work with your child's providers and give you and your child more in-depth, personalized support.
If you think you may benefit from these services and would like to refer yourself, or if you have any questions, contact us.
Monday – Friday, 8:00 am – 5:00 pm
(Please do not send any personal health information by email.)