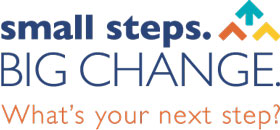 Making Smooth Transitions
After a hospital stay, it can be hard to adjust back to being home. Our Care Management team will make it easier. We can help you manage new diagnoses, medications, or instructions. We also set you up with community resources and offer other support.
Going home after a hospital or skilled nursing facility stay can be both a relief and a challenge.
You may need to keep up with new medications or instructions. You may also have a difficult time adjusting to responsibilities you handled before your health event. Our care management team is here to help.
We can teach you about your new diagnoses, help you manage your medications, connect you to community resources that can help, and more. If you went to the emergency room, we can help you avoid having to go back.
If you think you may benefit from these services and would like to refer yourself, or if you have any questions, contact the Care Management Department.
Call: 800-557-6916 and select option 2
Monday – Friday, 8:00 am – 5:00 pm