Johns Hopkins USFHP is backed by Johns Hopkins Medicine (JHM), boasting over 125 years of health care experience.
Carrying out the Johns Hopkins mission to improve the health of the community and the world by setting the standard of excellence in medical education, research, and clinical care, Johns Hopkins USFHP is dedicated to providing quality health care services to our military community. We are able to do this through Johns Hopkins Health Plans, a Johns Hopkins company that develops and administers contractual health care relationships with managed care organizations, government programs, employers, and health care providers.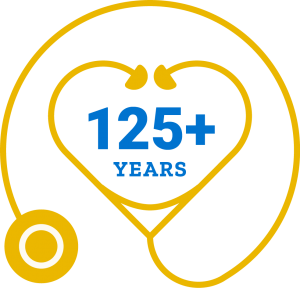 OF HEALTH CARE
EXPERIENCE
Mission
To honor service through compassionate, world-class health care.
Vision
To be the premier civilian military health plan optimizing health and readiness through compassion and innovation.
Dedication
Choose USFHP from Johns Hopkins because of our dedication to quality improvement, our member satisfaction, and our military legacy